Recordist Profile: Tayler Brooks
Recordist Profile: Tayler Brooks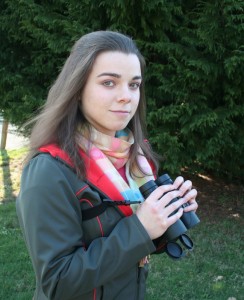 The second installment in our occasional profile series spotlights Tayler Brooks of Brier, Washington, a newly active young recordist who was one of the expert sound ID panelists at the recent Western Field Ornithologists conference in Boise.  Tayler grew up in western Washington and became interested in birds at the age of 12.  For the past three years, bird sounds have been her favorite bird-related area of study.  She has just started her second year in college, studying biology; she is very involved with various projects of the Puget Sound Bird Observatory and is a volunteer for her local Audubon chapter.
Here's the equipment that Tayler uses:
recorder: Marantz PMD660 modified by Oade Brothers Audio to have quieter and more powerful preamps. In Tayler's words, "I like it quite a bit actually, it does everything I want it to really well, I think. I feel like it's a major improvement on the minidisc in most aspects, except most notably battery life (it goes through batteries like there's no tomorrow)."
microphone: Sennheiser ME67 shotgun microphone with K6 (AA battery) power supply (thus, the same microphone that Paul  Hurtado uses)
shockmount & windscreen: Rycote Softie
no headphones.  "I feel I can better pinpoint and position the mic to be on target with the sound source using my unaided ear since my mic is less directional than a parabolic mic setup."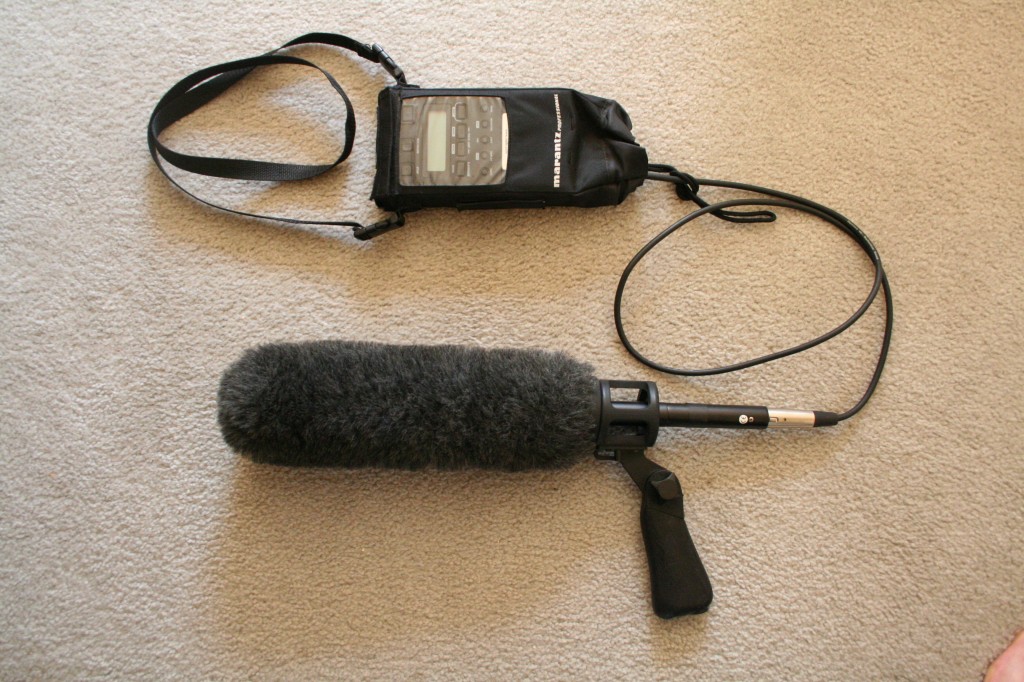 Tayler had this to say about how she uses her equipment, and why:
With my growing interest in better understanding bird sounds, I now almost always take my recording equipment into the field with me whenever I'll have a decent change at being around birds that are making noise. Like binoculars, it has become one of those things that feels strange to leave the house without when I'm bound for places in nature. One thing I'm always looking for when I record is capturing variation be it within species or populations, so I can be more familiar with the lesser known sounds of even common species. That in particular opened up a new world of discovery for me when I really started to take a closer look at the more complete set of sound a given bird species makes. Also, recording vocalizations from species groups not well represented, such as many types of waterbirds (gulls, ducks, and non-breeding calls of shorebirds) I also find exciting.
I asked her if she had any tips for beginners, and she responded:
Go recording solo or with small groups of people. This may seem obvious, but I thought I'd mention it since I often go out in search of birds with a group of five or so. The smaller the group (in many cases), the more you'll be able to hear, and making cleaner recordings that require less editing is all the more easy.

Also, give recording in mono a try. It'll save you a lot of memory space.
Tayler has contributed many fine recordings to Xeno-Canto.  She particularly recommends this Red-eyed Vireo recording and this Winter Wren.  Enjoy!